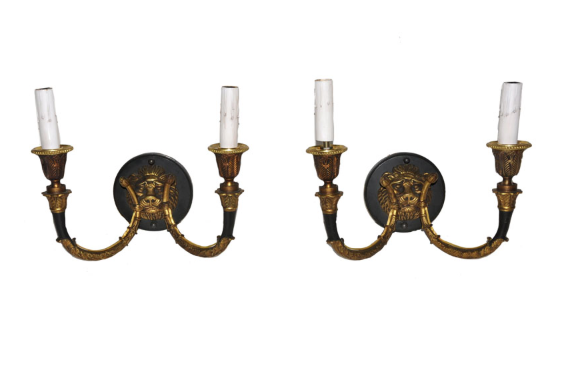 Lighting
Pair of French Empire Style Brass Wall Sconces with Lions Heads
Item number: 2773
This distinguished pair of French Empire style, French brass sconces boast intricate detail on the cornu shaped arms. The lion heads sit on a black enameled, circular base. The pièce de résistance to your classical decor! Perfect in a library or a formal dining room. In the manner of Maison Jansen.
20th century. Both sconces have new wiring.
Each sconce measures:
H: 10"
W: 12"
D: 5"
Price: $1400.00
download a PDF sheet about this item
inquire about this item

PREVIOUSLY VIEWED: